homecut creative is proud to announce a 2-day intensive on Search Engine Optimization (SEO) for wedding professionals coming Fall 2014!
Where: Houston, TX
When: Fall 2014
Format: Day 1 – Fundamentals | Day 2 – Advanced
Pricing : Attend 1 day for $700, or both days for $900
Registration: $400 deposit required to reserve seat.
---
UPDATES!

– 1.) Please take note of the new referral program. For every referral that registers you choose one of two incentives! Find the details below.
– 2.) The course will be filmed. If you find you have to miss a portion due to scheduling conflicts, that portion only will be provided to you by request but does not replace being at the course and will be limited to 1-2 hours.  (I.E. You have to leave early to pick up kids.)
---
REGISTRATION INFORMATION
There are LIMITED seats in this workshop, so please register early. $400.00 is required to reserve your seat and is non-refundable. The remaining balance is due no later than 2 weeks before the workshop. To register or for questions, please fill out the form below and you will receive instructions via email.
Register for 1 day pass – $700
Register for 2 day pass – $900
PAYMENTS
Please use the button below to make a payment to Homecut Creative securely online via debit / credit card. If you are unsure of the amount you need to play, please use the form below to contact Homecut for clarification. Typically you are either making the $400 deposit payment, or a full payment of either $700 for a one day pass, or $900 for the two day pass. If you are a part of the referral program, please inquire to see what your balance is.
CONTACT FORM
Fill out the form below to contact Homecut Creative for questions and or to receive updates on the course.
Jonathan's email is info@homecutcreative.com
Search Engine Optimizer Jonathan Holt will be hosting a two-day workshop in Dallas on July 28-29, designed and focused specifically for wedding professionals and wedding vendors. Wedding planners, photographers, videographers, caterers, florists, DJs, bands, and musicians alike are encouraged to attend the two day seminar in order to gain the knowledge and expertise in pin-pointing their time and effort into effective SEO practices for their small businesses.
Jonathan began practicing SEO in the wedding industry as the owner of The Wedding Theater, an Austin, TX wedding videography company. In early 2013, Jonathan departed from The Wedding Theater to pursue a career in search engine optimization and at the same time start Homecut Creative, a company that helps small businesses grow with marketing. Part of that marketing is Jonathan's passion for SEO. After successfully optimizing for The Wedding Theater and Photojennette Photography, Jonathan was commissioned by small business professionals in both Colorado and Texas. Great success in the care he has given every client, paired with his never-ending pursuit of SEO expertise has fueled the basis for his premiere, 2-day intensive course on SEO management, specifically for wedding professionals.
The workshop is designed specifically to give a day of solid foundation in White Hat SEO for Wedding Professionals and then offers a second day of advanced tactics for marketing as a wedding vendor. Participants will get a crash course in what it takes to drive traffic to their websites creating more opportunity for business within their market of the wedding industry. Participants can be certain that when they finish the course, their knowledge and confidence in accurately managing their own website and social media platforms will be greatly enhanced.
Syllabus will include:
– Google Explained
– Site Optimization for Pages and Blogs
– Link Building
– Optimizing with Social Media
– Local SEO
– Adwords
Participants will also receive following the workshop:
– Website analysis
– Consulting via private Facebook group
– Digital handout with all bulleted points
– A chance to win SEO related door prizes
WORKSHOP REVIEWS
Workshop reviews can be found on the Homecut Creative Google Plus profile found here!
ANONYMOUS FEEDBACK
Feedback is crucial to the success of the workshop, so we have included some of the responses from previous participants to give you an idea of what to expect.  Being transparent about this workshop is also one of Jonathan's #1 priorities as he knows that people constantly cold call you with empty promises.  (They call Jonathan too!)  The responses are completely anonymous and as you know, wedding professionals are very busy people so we are so thankful they took the time to help us do a better job.

DETAILS
Participants are allowed to register for either day or both. WordPress will be used as the basis for the course. If you don't use WordPress, you can still benefit from the workflow taught and might even want to consider moving your website to WordPress following the course. All participants are encouraged to bring a computer to the course to take notes and follow along with the live examples Jonathan will be presenting. No cameras, voice recorders, or any other copyright infringing materials will be allowed, but a handout will be provided for note taking. Lunch will also be provided both days.
REFERRAL PROGRAM
In the contact form there is a space for you to give credit to the person that referred you. This is very important! For every person that is referred and registers, the person who referred them will have 2 options. 1) They can have $50 taken off their registration. 2.) They can opt to have their name entered into a drawing and at the end of the workshop we will be selecting 3 winners to win 1on1 consulting sessions with Jonathan following the course. Jonathan will dive into your website and workflow during this session to ensure you are as optimized as possible, and answer any detailed questions you may have. Each one of the sessions has a value of $400.00. Sharing is caring! : )
Registered Dallas Workshop Participants:
BE THE FIRST TO REGISTER!
Recent Workshop Participants: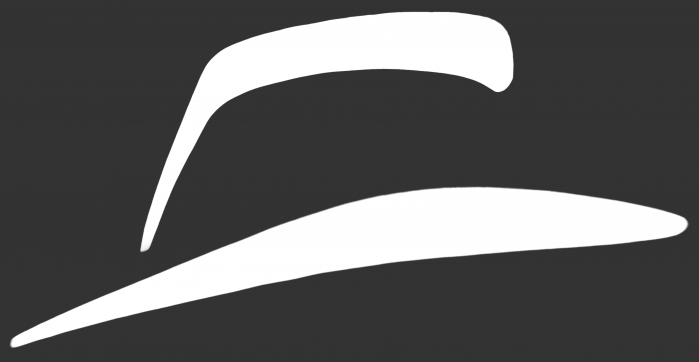 SEO Workshop for Wedding Vendors – Houston, TX | by homecut creative
---